Meet The Station House Family
At Station House we believe that great local producers should be supported and shouted about. In South West Scotland we have an amazing array of artisans dedicated to delivering amazing quality food and drink. We have spent the last 4 years developing relationships with the best the region has to offer and we would like to introduce you to them.
If you are a cafe, hotel or restaurant owner we can certainly recommend all suppliers featured here and would love nothing more than for you to get in contact with them find out what they offer.
If you are a food and drink loving member of the public then please support the Station House Family, our food culture depends on them!
Crafty Distillery produce the highly prized and highly delicious Hills and Harbour Gin. They are one of the very few Craft Gin producers who begin by making their own spirit and then use locally sourced botanicals to create a truly unique experience. Station House have joined forces with Crafty in delivering bespoke Gin and Canape Evenings!
6th generation dairy farmers from close to Dalbeattie in Dumfries and Galloway, Roan's dairy are producing free range milk and cream of a world class quality. We are very proud at Station House to have them as our milk and cream suppliers. We've been lucky enough to work with the Roan family in preparation for Cookery Classes. We cover butter making, yoghurt making, creme patissiere and the middle eastern cheese 'labneh'. A great family producing a great product that we need to support. They do doorstep deliveries too, so let's go local and get behind Roan's Dairy.
Artisan Coffee Roasters doing an amazing job of sourcing and roasting some of the best coffee beans in Britain. We are lucky enough to be supplied with their deluxe Brazilian Beans for our Cafe.
If you are a cafe, restaurant or hotelier you need to contact these people. If you are a coffee lover you need to come to the Station House Cafe and sample what we do with Dear Green!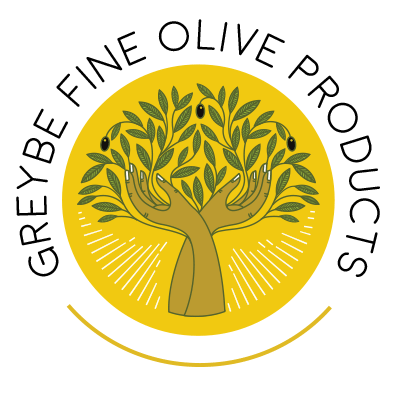 Greybe Fine olive products
We have worked with David Greybe since day one of the Cookery School. He works directly with his partner family producers of multi award-winning natural and infused organic extra virgin olive oils, balsamic vinegars, cured olives and mezes in Greece and Italy to bring his customers an exclusive range of sustainably produced products. We also team up and deliver Cookery Demonstrations focusing on how to use his delicious products. 'Three Italian Dishes'.
The philosophy of Professor Pods is simple. They try to grow the most interesting chilli varieties, and use these to make the finest possible chilli products. Never compromise on quality - ever!
We use their range of sauces in both the Cafe and Cookery School. Nick is never short of a supply in his own personal kitchens either! Just lovely
Just 5 miles from Station House is Gledpark. Uniquely, UNESCO Biosphere certified for their exceptionally high ethical and welfare standards. Connecting consumer with producer we have teamed up and run premium 'Field to Fork' events where you spend the morning on the farm with the deer and the afternoon in the cookery school learning how to get the most from this Assured Scottish Venison.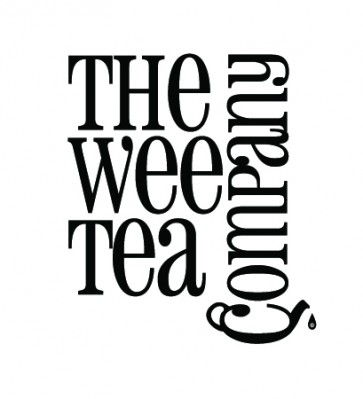 Since day one of Station House we have served the amazing range of teas delivered by the Wee Tea Company. They love all things tea and are on a mission to provide exceptional quality directly to your cup!
Stephen and Sarah Burchell have farmed near Moffat in south west Scotland for 25 years.
Their sheep graze freely on open hill land and upland meadows enjoying high welfare standards and maturing naturally.
Allowing their sheep to mature at their own pace and ensuring they live as stress-free life as possible. Feeding on a variety of grasses, herbage, clover meadows and herb-rich uplands allows them time to mature at a gentle pace.
And the flavour, oh my word!
Just four miles away from Station House is Upper Senwick Farm, owned and run by Nicola and Paul Sanderson who produce amazing free range eggs. As a family run business, quality of life for their chickens is paramount and that is reflected in the quality of their products. We have visited the farm personally and feel confident in using them at Station House. In fact, we are going one stage further and working with Nicola and Paul in producing a range of Scotch Eggs to show-case how amazing their pork and eggs are. You'll find these out and about at Farmers' Markets with Nicola and Paul and also on the menu at Station House Cookery School.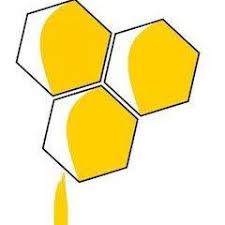 John Lockwood produces a range of gorgeous local Galloway honey. Changing with the season in depth and flavour profiles, his honey reflects the seasons and what his bees are feeding on at that time. We use his honey in our cafe and cookery classes for a wide variety of dressings, sauces and marinades.
Penny and Max Nowell produce completely naturally fermented cider of an amazing quality. We've visited their farm and stood amongst the apple trees which produce this gorgeous tipple. It's used in the Station House Cafe and Cookery Classes, most notably in a rather nice reduction for pork!
I've been lucky enough to get a tour around this fantastic family run brewery. Based in Castle Douglas they produce a range of light, dark and wheat beers of the highest quality. On the tour I was taken through the whole process of how the beers are made and got the chance to get hands on with the hops which pack the flavour. I highly recommend a visit and certainly a bottle of their great beer.
At Station House we love to warm you up with one of Marimba's Hot Chocolate Melts. Made from from flakes of single-origin chocolate - in smooth Venezuela milk, delicious Dominican Republic white or sophisticated Ecuador dark varieties.
Now that's chocolate!
Trained barista James founded Farm Boy Brews to deliver quality coffee as well as supporting local charities.
James delivers guest barista sessions at Station House using his own limited edition coffee blends. When you buy a cup of his coffee at Station House we donate 10% to James' charity.